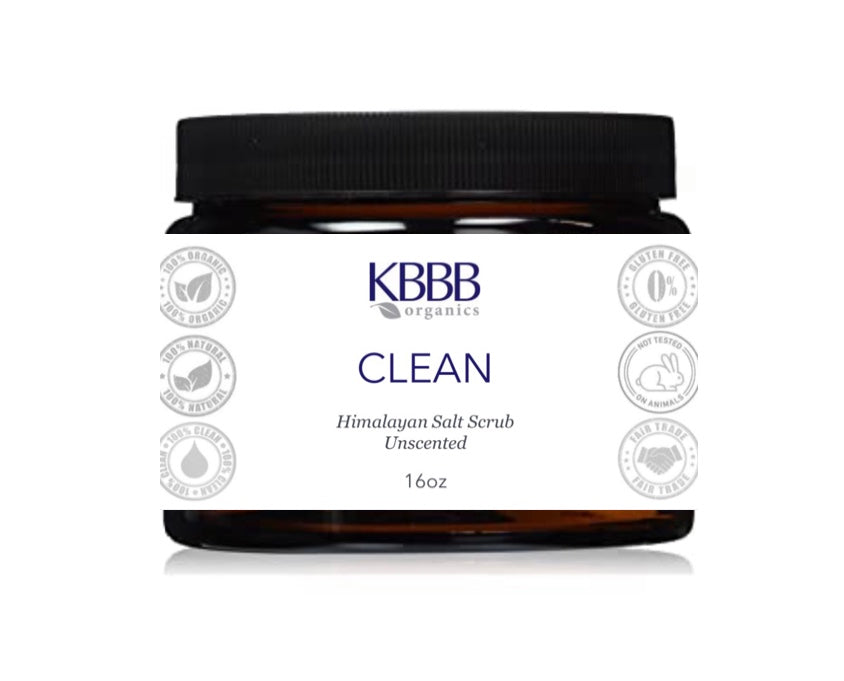 Great Ingredients!
This product has great ingredients and is really clean. I look at all ingredients for every beauty product I buy, and this one is top notch. My skin looks amazing, it feels amazing, I will definitely be purchasing again. Highly recommend!
Yay, so glad you appreciate the great ingredients! Thank you so much for the review, Tiffany!
Saved my skin!
The clean scrub, unscented, has saved my skin! I'm in my 70's, I garden every day, and my skin has seen better days. I thought I would give this a try since it doesn't have any fragrances and is made with really good organic ingredients. I mean to tell you my skin has never felt or looked this good. All of my rashy type areas on my skin are now smooth and soft, and my skin feels so moisturized. It really doesn't look like my old gardening skin anymore. It looks and feels great! This is a must try.
Debbie, thank you!!! So happy your rashes have cleared up and your skin is moisturized and amazing :) Love it!
Amazing Scrub!
I bought this for my husband at Salt n' Sauna (I have the YOUTH scrub) because he can't use any products with scents in them. It is absolutely the BEST unscented scrub he's ever used! I've used it too, and it's just as amazing as the YOUTH scrub that I use. Will be buying again for sure.
So glad that your husband loves the CLEAN scrub, and you too :):):) Thank you for the great review!
Amazing Scrub!!!
I purchased the unscented scrub from Salt n' Sauna last week, and I have to say my skin looks and feels amazing! My skin was really dry before using the scrub, and now it's super soft and silky. This is a great product and I'll be back for more as soon as I run out.
We're so happy that you love our unscented scrub, CLEAN, and that your skin is now soft and silky. Yay :)
My wife is obsessed
This is the second jar that I've purchased for my wife. She is obsessed with it and uses it all the time. She's a fan and I'm a fan because she loves it.
We're so glad that your wife is happy with CLEAN, and you too :)