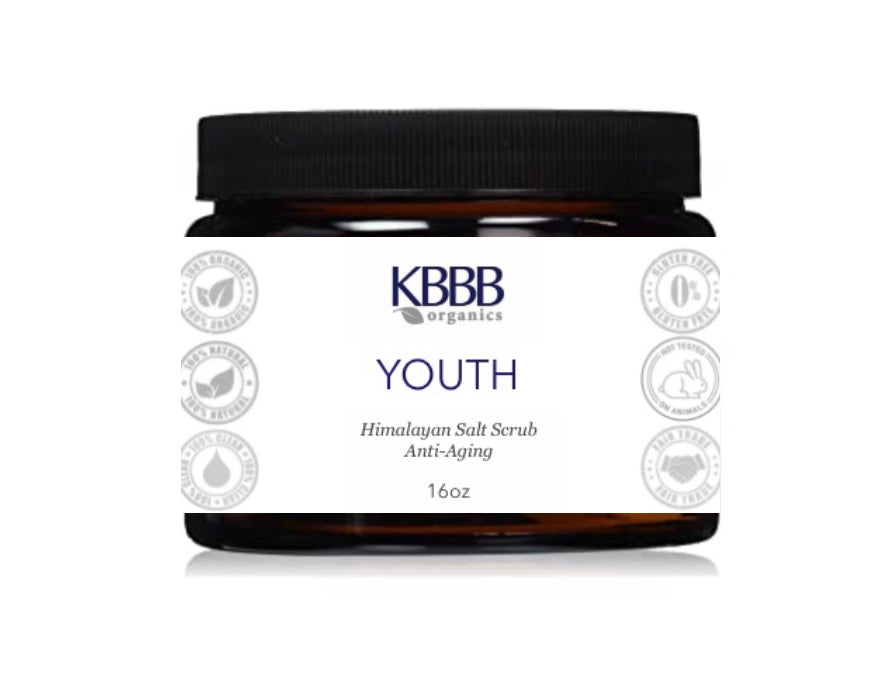 SMELLS AMAZING
OMG this stuff is better than good. It has the best smell of any product that I own, and I have a lot of stuff. My skin looks flawless, smells amazing, and isn't heavy or greasy like some are. I use it 2-3 times a week to keep my skin perfect.
So happy that you love the smell as much as we do, it's our signature! We looooove it too :) And who doesn't love flawless skin! Thank you for the great review :)
Best skin product I've ever used!
Thank you so much for making this scrub! It's the best skin product that I've ever used for my not-so perfect skin. The smell is absolutely amazing and my skin looks better than it has probably my entire adult life. It's so soft, smooth, and really does glow. This is a must try!
Thank you Nicollette for such an awesome review, and we're thrilled that you love YOUTH so much, and that your skin loves it too!
OMG Love!
OMG I love this stuff! It smells amazing, and my skin completely feels rejuvenated after I use it. My skin looks and feels better than it ever has. I will definitely be buying this again at Salt n' Sauna. Amazing product!
We are so happy that you love our scrub!!! Thank you for the awesome review!
THE BEST PRODUCT!
I normally don't write reviews but had to take the time out and write one for this product. It truly is the best product. I have used everything possible for my skin (as I age) and this is the first product that literally makes my skin soft, smooth, and tighter than it was before. My skin really looks amazing! I have spent so much money on other products that do nothing for my skin. This scrub is a game changer for me, and I will be purchasing many more jars from Salt n' Sauna. Not to mention the smell, which is absolutely amazing, and I don't even have to wear lotion anymore. The best product!
Thank you, Tiffany, for the amazing review! So glad that you're happy with your YOUTH scrub!
Fabulous!!!
Love this product. If you like silky smooth skin you will to!
Thank you, Charlotte, for the great review! So happy that you love our product!